Muscle tissue massage
Deep Tissue Massage is a deeper more intense massage. This technique uses slow, deep guided strokes and firm pressure designed to relieve severe tension and reach below the superficial muscles. Deep Tissue Massage is often recommended for individuals who experience consistent pain and soreness in both large and small muscle groups.


Hot Stone Massage
Hot Stone Massage is a form of massage therapy that follows the same principles of Swedish Massage with the addition of heated stones, which helps lead to deep relaxation. Adding heat to specific areas on the body enhances the feelings of relaxation and peace. Recommended in particular for individuals suffering from fibromyalgia, arthritis or other chronic pain. The penetrating effects of the heated stones allows the massage to be delivered without excessive pressure.



Scraping Therapy
Scraping therapy is a manual form of therapy where an instrument is used to scrape over the skin and improve circulation in the area. This has been shown to aid in breaking down scar tissues that are often a result of some kind of trauma. This also helps to promote a better healing environment for the soft tissue.


Lymph massage
Lymphatic drainage massage, also known as manual lymphatic drainage, relieves swelling that happens when medical treatment or illness blocks your lymphatic system. Lymphatic drainage massage involves gently manipulating specific areas of your body to help lymph move to an area with working lymph vessels.



Meridian Massage
It's an alternative medicine technique for relaxation and also treating various human disorders.
It is not only effective for joint pain (such as arthritis), sciatica, muscle spasms, and pain in the back, neck, and shoulders, but also helps chronic conditions such as insomnia, constipation, headaches, migraines, and the tension associated with stress.

Head massage
A head massage is a deep style massage that focuses on the head, neck and shoulders. A head massage applies a range of techniques to help reduce stress and release tension in the upper body. Massaging the scalp can help stimulate nerves and blood vessels around the area and begin to calm muscle tension around the head. A head massage can be both relaxing and an invigorating experience.

Ovarain care
Ovarain careis a relaxing, nourishing, non-invasive and very effective technique that is performed on your abdomen and lower back. Working gently over the abdominal area of the reproductive and digestive systems to encourage hormonal balance, but most of all balance in the whole body to help with numerous conditions. This type of massage will help you to connect with your inner-woman, connecting your heart and the womb, that can be used at any stage of your life journey.



Back neck&shoulder massage
Back,neck& shoulder massage is a smooth, gentle, flowing style of massage that promotes general relaxation on back neck shoulder. Improves circulation and range of movement. relieves muscular tension, and decreased stress levels in the body.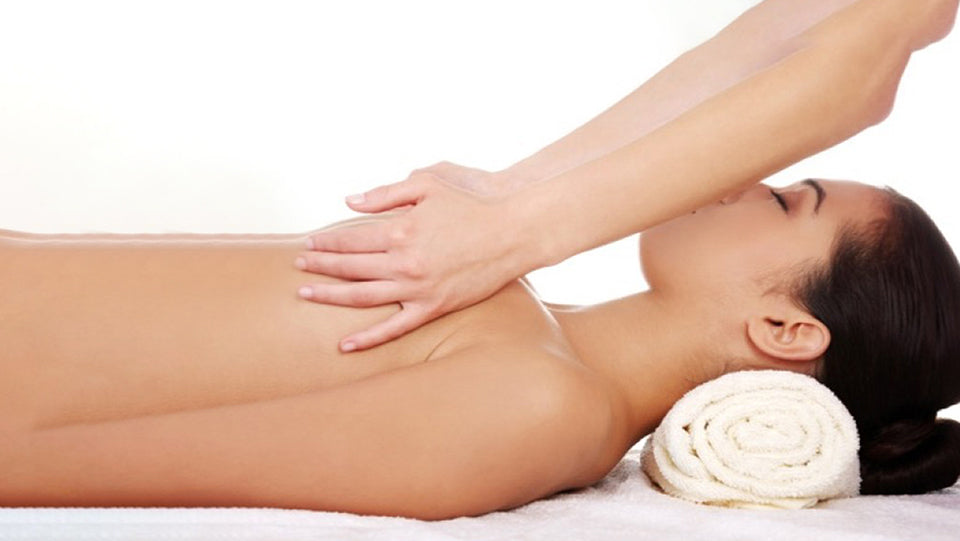 Deluxe Bust Care
This treatment enhances the lymphatic cirmulation & helps increase the firmness of the bust area & prevent sagging due to aging & hormonal change.Recommended: 35+, female breasts firming and wellness.
Highlights:
Massage that helps muscle circulation around breast area
Exfoliation to improve skin texture
Enhances lymphatic circulationand helps breasts to firm and stay in healthy shape
Featuring Products: Love and Hope Fitness Pure Essential Oil Blend.
Treatment Time: 75 mins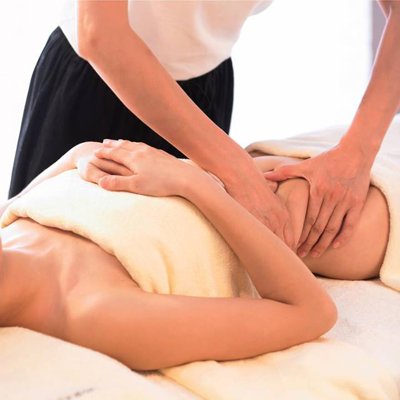 Inner Cleaning Treatment
This treatment is designed for intestinal rejuvenation through massage to improve adhesion of the abdominal tissues and to enhance overs digestive wellness.
Recommended for: people with constipation or other digestive disfunctions.
Highlights:
-Meridian massage to activate your digestive system
Treatment Time: 60 mins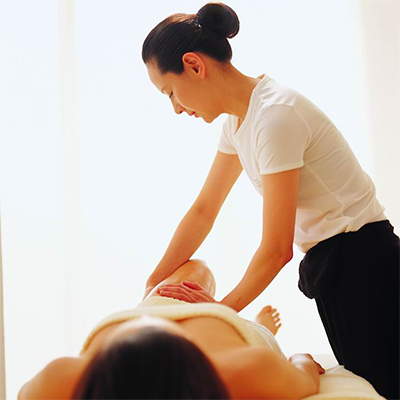 Tai Chi Remedy Massage
Recommended for: Anyone with frequent body pain and overall muscle soreness. This treatment is designed to promote your body's detoxification process and improve your overall immune system
Highlights:
-Full body massage with moderate to strong pressure
-Use of infrared plate and hot magnetic stones to help muscle relaxation and reduce pain
Treatment Time: 75 mins

Thai massage